The neviere underground places were very deep (about 8 meters), built in lava stone and mortar, where the snow was piled up to produce ice to be used especially during the summer. The bottom of the ice house was prepared with a platform consists of wooden logs and brooms intertwined, to allow the soil to absorb water which is gradually being created due to the melting of the ice and avoid the rapid melting of the entire block. The snow was collected in open country, in places rarely visited, and transported in clumps on the head by women who were paid half a pound per hour. Inside the neviera were three or four men involved crimped as possible the snow with rubber boots. As the snow was piled, is dropping of the straw on the walls so as to create an insulating layer to limit the dissolution. When the snow was plentiful, they filled the ice house in one sitting, otherwise it was done in several days. The blocks of ice of about 5 or 6 kg,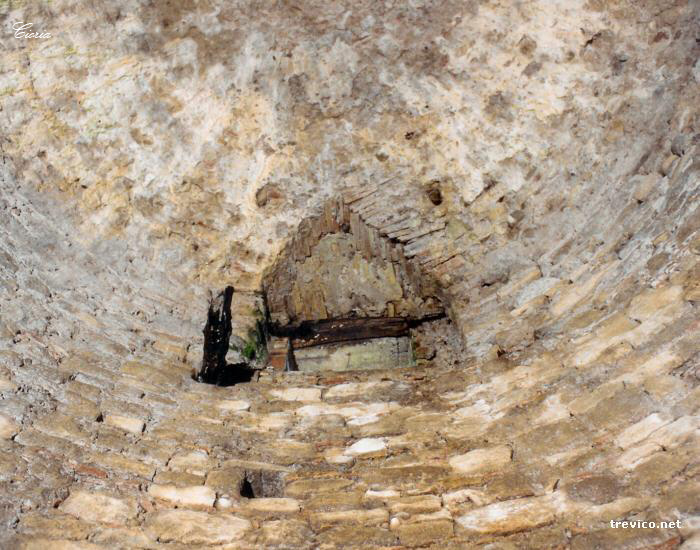 were placed in cloth bags and pulled toward the exit by sliding on a scale and were primarily sold to street vendors and bartenders for the preparation of ice creams, sorbets and fresh drinks. The price was around 5 or 6 pounds per ton, but during the off-season the cost increased. Besides food use ice was also used to treat fevers, abscesses, bruises etc. and then it was also sold to hospitals in the area. Given the importance of his trade, was established the excise of snow, through a series of rules, set the terms of the supply and sale of the product.
The dates of construction of these neviere are unknown. Today only the first two have remained intact, while the other two have been landed. The neviera Calabrese has a depth of about 9 meters and a diameter of about 5 meters. The front door is 1 meter high and 90 cm wide. It is located at a point of the country very ventilated (said precisely lu v'nd'latur ') where, therefore, easily accumulated a lot of snow. It been used for about two centuries until 1945. Among the last to manage include: Francesco Calabrese, Carmine Solimine, Solimine Angelo, Solimine Carmine (grandson of the first).