The Panorama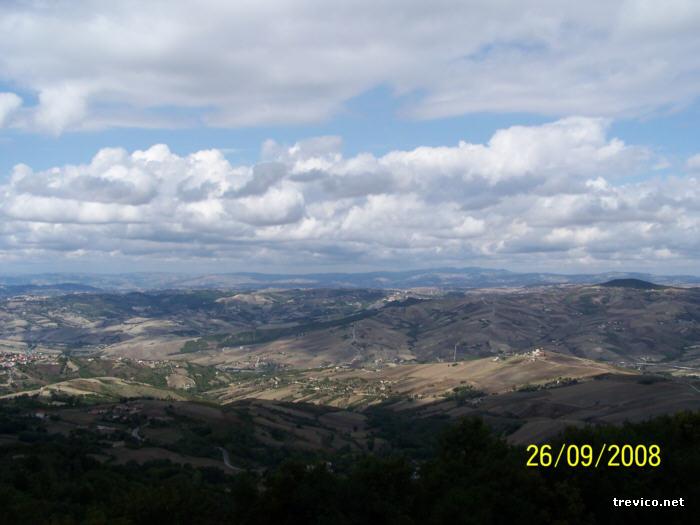 Trevico located at 1094 mt. s.l.m. (Roof of Irpinia), on a spur of the Apennines in the Upper Valley of Ufita, in the province of Avellino, on Via Minucia that from Aeclanum reaches Puglia, through the Valley of Ufita, Baronia before and after Calaggio Valley. Its location is such that, in the days free of moisture, there is an immense view 360 ° in the past guaranteed control of the surrounding territory for defensive strategic.
The visual space, in fact, goes from east to west by touching the municipalities of Lacedonia, Scampitella, S. Agata di Puglia, Anzano, until Zungoli, Ariano Irpino- and Grottaminarda, arriving with his eyes to the Adriatic near Manfredonia. On the south are visible territories ranging from crest of Frigento to Guardia dei Lombardi, to the mountain ranges of the Cervialto and Terminio, while the territories Valley of Ufita are covered by rocks of Vallata, Castel Baronia and Carife.
On summer evenings you can see the lights of about 40 municipalities in the provinces of Foggia, Potenza, Benevento, as well as the whole Irpinia.