The Forests
The territory of Trevico, completely surrounded by nature, is littered with woods and pine forests where you can breathe fresh, clean air, especially in hot summers towns from which they fled for refuge in these places, where nature takes over and manifests in all its diversity. The numerous forests, by Rita Park who through his paths allows to take long walks, to the Pineta equipped with a fitness trail and pick-nick areas, invite you to relaxing cycling or walking for those who love the outdoors and search tranquility and relaxation in their holidays to get away from urban life stressed.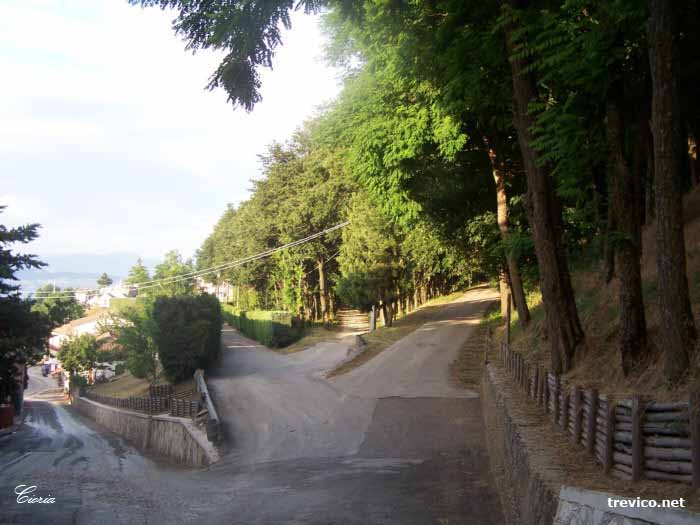 The
Forest Empire
was planted in 1936 at the foot of the Castle. Composed primarily of oaks, covers an area of about 40 hectares and is bordered by the
Rita Park
, another forest overlooking the football field. Both cover the hill to the castle and, through their trails, allow to reach the highest point in the country where you can still see an engraving in stone that says "1094 m. Above sea level."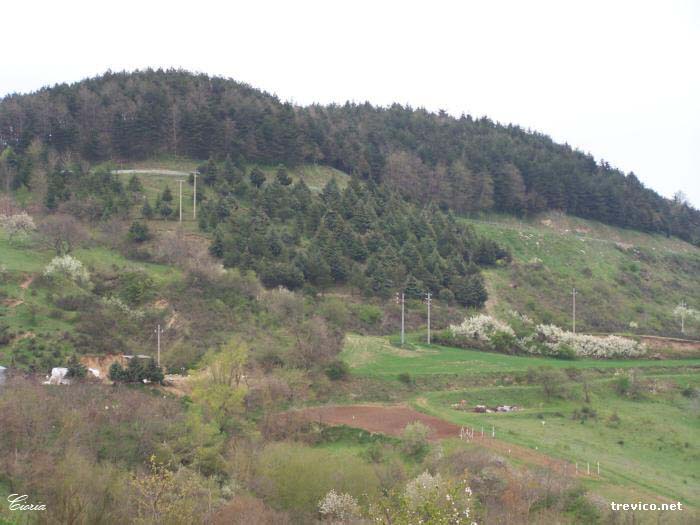 The
Pineta
is into the town, for those coming from Vallata, and covers an area of about 3 hectares. Equipped with a fitness trail and areas picknik, you can spend your free time outdoors, completely surrounded by greenery and fresh air. The forest, consisting mainly of pine, is on a hill, surrounded by paths that allow you to easily walk to enjoy the shade, fresh air and beneficial, especially in the early morning. The numerous benches, allowing you to enjoy a relaxing time surrounded by the sounds of nature while the Life Path gives the possibility to carry out a program of physical activities executables free body and with the help of exercise equipment breathing deeply the fresh air of the pine forest.
The forest in locations
Castello-Bocche
, has an area of approximately 40 hectares and consists of oak, pine, cypress, chestnut and maple trees. The fauna sees the presence of wild boars, martens, hares, weasels, foxes, badgers, woodcocks, thrushes and doves.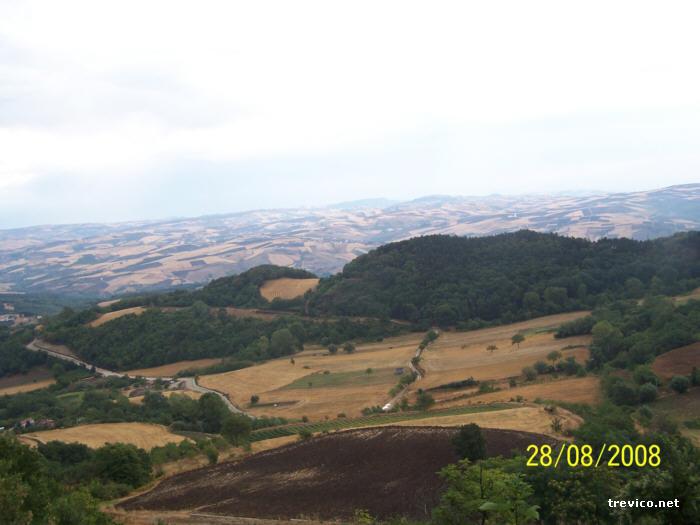 The forest

Coste of S. Stefano

is located at the foot of the country and allows you to walk along a path that winds for about 2 km. The flora consists of poplar, oak, locust, hornbeam, cypress, elm, flowering ash and pine trees, while the fauna can admire foxes weasels, moles, finches and owls, pigeons and sparrows.

Copyright 2001-2022 Trevico.net - All rights reserved
Contact | Copyright | Privacy Policy